Hegasa is situated in the industrial zone of Bergondo (A Coruña – Spain). Our plant covers an area of nearly  5.000 m2.
Our commitment to continuous improvement of quality in products and services obligues us to invest in the best equipement. Thus we incorporate the lastest technology in manufacturing proceses.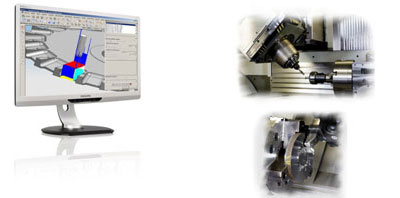 We start production process designing the product. We use CAD-CAM Unigraphics software to generate 2D and 3D models. After that we simulate the CNC operation to improve the machining.
In the manufacturing phase, we combine CAD-CAM technologies with CNC machinery obtaining a high accuracy product.
In the production of tool body we use 5 axis-milling centers and CNC lathers. Through these machinery we can develop complex shapes such as helicoidal shank cutters or jointing cutters that requires to use continuous 5 axis.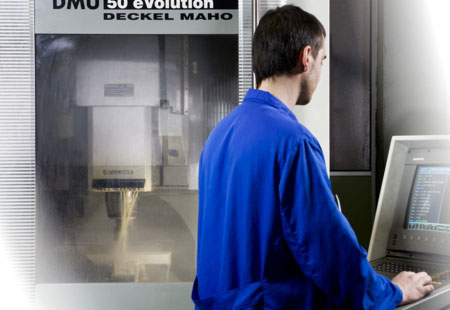 Once we have the tool body, next step is welding the tips. In this operation we use induction welding machines. Automatic or manuals, depending of the type of tool. In this stage is very important the strictly control of the temperature to avoid alterations in the internal structure of the material. This fact has special relevant in the case of diamond tips.

In the manufacturing of PCD tools we have the most advanced machinery in EDM (electro discharge machine).
Eroding and wire technology are available. With these equipments we can achieve tolerantes of 4 µm. and high quality surface finishing that satisfy the requirement of toughest sectors like automotive or aeronautics.
For grinding PCD profiles we use high precisión measuring machine to obtain the CAD file. In this way we ensure the accuracy of the shape. After the grinding operation the tool is checked again.

Production and resharpening of circular sawblades is carried out in robotic grinding stations.
This production line is working 24 hours per day. Each sawblade is measure before and after grinding to ensure that angles and shape teeth is correct. In order to avoid an excessive wear of teeth we optimize the amount of carbide that is removed in every grinding operation. We always distribute grinding between  face and top of the teeth. In this way, the tool life is extended.
Every sawblade that is manufactured in Hegasa are tensioning by hammer. Even though others automatic method are used in the industrial production, this one gets the best results of quality.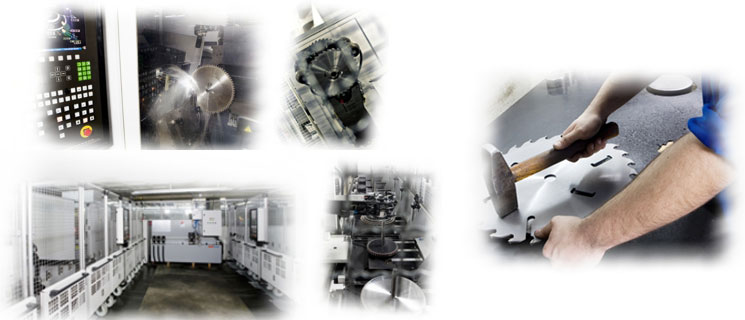 Metrology department is equipped with the latest technology in measurement control.  We make dimensional and surface quality control,  as well as dynamic and static balancing.
The room of this department is acclimated to ensure a constant temperature. Thus we get a better accuracy in the measure of critical pieces.