Hegasa give support to the main PVC Windows profile manufacturers. Over the years we have become  a reference supplier for these companies, both in Spain and abroad. Also we supply our tools and welding blocks to some of the leading manufacturers of industrial PVC machinery.
Here you can download the catalogues with specifics welding contour support blocks and milling cutters sets for all these PVC profiles brands.
Currently available in Spanish. English version will be available soon. German version is available upon request.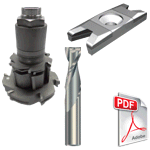 C/ Parroquia de Ouces, Parcela F13 | Polígono Industrial de Bergondo. CP 15166 | Bergondo. A Coruña | Spain
Phone: 0034-981 79 56 10 | Fax: 0034-981 79 56 08 | Email: hegasa@hegasa.com