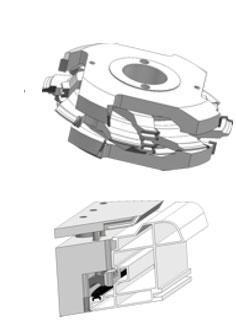 Herramientas de Galicia S.A is a company dedicated to design, manufacture and maintenance of cutting tools, both standard as special, for the industry of wood, PVC, aluminium and non ferrous metal.
We have more that 30 years of experience doing this work. From the beginning our main objective has been to deliver an integral service to our customer. In this way we are present throughout entire life cycle of our products. We start with a good technical advise and the selection of the best design, and we continue with the manufacture and maintenance of the product.
Hegasa is not seeking for an easy sale, but we work day by day to get the trust of our customer for a long time.
C/ Parroquia de Ouces, Parcela F13 | Polígono Industrial de Bergondo. CP 15166 | Bergondo. A Coruña | Spain
Phone: 0034-981 79 56 10 | Fax: 0034-981 79 56 08 | Email: hegasa@hegasa.com